SMART PAYMENTS
FOR YOUR BUSINESS
INTERNATIONAL MONEY TRANSFERS

Open an account and make SEPA transfers to 33 European countries or international payments to 170+ countries. Follow 'How-to' guide here.
OPEN A PAYMENT ACCOUNT - FREELY

Payment accounts should not be exclusive – we onboard anyone from freshly launched startups to already established enterprises.
MULTI-CURRENCY BUSINESS ACCOUNT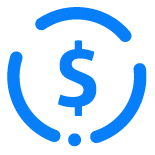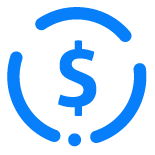 Operate on a global scale with EUR and USD e-wallet payment accounts.
GLOBALLY ACCESSIBLE. AVAILABLE 24 /7

Open a business payment account from almost anywhere in the world. Manage your money anytime online.
FREE TRANSFERS TO OTHER USERS

Transfer funds to any Octopus Pays account for FREE.
Send money to anyone via email or SMS.
DEDICATED CUSTOMER SUPPORT
GET ON TOP OF
YOUR COMPETITION
PAYMENT SOLUTIONS FOR YOUR BUSINESS
We provide payment solutions for export companies, digital startups, e-businesses and more.
HOW TO OPEN BUSINESS ACCOUNT
Open a Business payment account in 5-10 business days without the need for travel. Follow our simple onboarding guide here.
BECOME OUR AFFILIATE
Join our affiliate program to promote Business accounts for your network and earn rewards. More details here.
ACCOUNT SECURITY
Octopus Pays protects customers' data according to the regulations of Personal Data and General Data Protection Regulation (GDPR).
In addition, login, payments and other important functions are secured by two-factor (2FA) authentication.  
BUSINESS ACCOUNT
Multi-currency e-wallet payment accounts (EUR, USD)
International EUR, USD transfers to 170+ countries
EUR SEPA transfers between 33 European countries
FREE instant transfers to any Octopus Pays account
FREE Private account